Design your own learning experience
Design your own learning experience
設計你自己的學習體驗
- How to create interdisciplinary learning lab factories. -
— 如何創建跨領域學習實驗室工廠 —
ABOUT THIS WORKSHOP
關於本工作坊
The 3 hours workshop addresses young students from engineering, business and design. An impulse on theoretical basics enables all participants without prior knowledge to formulate goals and their requirements for their own competence goals in their studies. The interactive workshop part links the disciplines and the participants go through a guided creative process of how to design a competence-oriented learning environment step by step, using NSYSU as an example. The focus is on creating a learning environment that makes one's own studies even more application-oriented and thus lays an ideal foundation for later work in industry or research.
這個三小時的工作坊針對來自工程、商業和設計的年輕學生。推動理論基礎知識,使參與者在沒有先備知識的情況下,也能製定目標、和他們在學習中對自己能力目標的要求。本互動性工作坊將各領域鏈結起來,參與者將會在講者的指導下經歷一個創造性的過程。本工作坊將以國立中山大學為例子,逐步設計一個以能力為導向的學習環境。重點是創造一個學習環境,使自己的學習更加以應用為導向,從而為以後的工業或研究工作打下理想的基礎。
LECTURER INTRO
講者簡介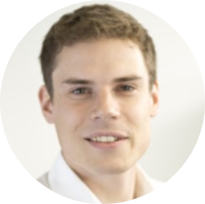 Gerrit Posselt
格里特 · 波塞爾特
The lecturer Dr.-Ing. Gerrit Posselt has worked for 11 years in research on the topics of sustainable production and learning factories at the Technische Universität Braunschweig in Germany, and is today co-founder and CEO of a startup which designs learning factories and other teaching-learning systems.
Gerrit Posselt 在德國布倫瑞克工業大學從事可持續生產、學習工廠主題研究工作長達 11 年,如今是一家新創公司—設計學習工廠和其他教學系統的聯合創始人兼首席執行官。
Date & Time|12/13 (Mon.) 18:00 - 21:00
Quota|Only 20 people
Venue|SW1005, 10F, Info-Library Building (Si Wan College)
Organizer|Department of Program in Interdisciplinary Studies
Co-organizer|Sustainable Innovative Laboratory